The Framework Plan
PLEASE LOOK THROUGH AND MAKE COMMENTS VIA THE 'Leave A Comment' LINK BELOW. WE WILL BE SURE TO RESPOND TO ANY QUESTIONS IN A TIMELY MANNER.
MEDIA INQUIRIES SHOULD REACH OUT DIRECTLY TO THE DEPARTMENT OF PLANNING AND DEVELOPMENT AT DPD@CITYOFCHICAGO.ORG .
Thank you to everyone who attended Wild Mile community events!
Past Community Events
Thank you to everyone who attended Wild Mile Week events and Community meetings!
We have uploaded a copy of the presentations shown at each community meeting below: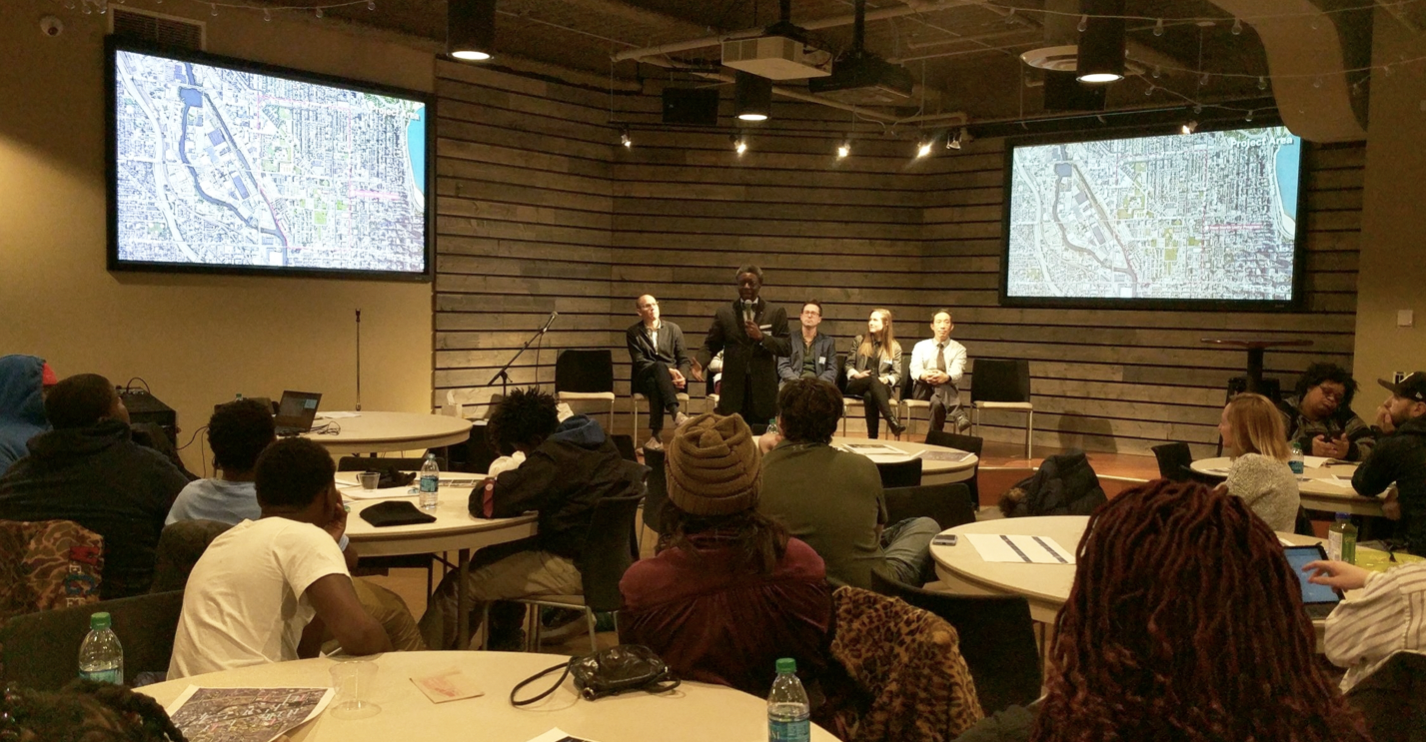 Volunteer with Urban Rivers to keep the river clean
Wild Mile Chicago currently boasts a handful of pilot floating gardens that serve as wetland habitat and are used for research and education. The team at Urban Rivers organizes volunteers to keep those pilot floating gardens pristine before initial construction begins.
As a volunteer with Urban Rivers, you'll have the opportunity to monitor wildlife, collect data for graduate student research projects, and ensure the floating gardens are free of trash.
If kayaking through the Chicago River 1-2 hours a week sounds fun, reach out to the team at Urban Rivers to learn more and sign up. They'll train you on everything you'll need to know, from citizen science to kayaking safety. Volunteers come from all backgrounds but have one thing in common - they make a huge difference!